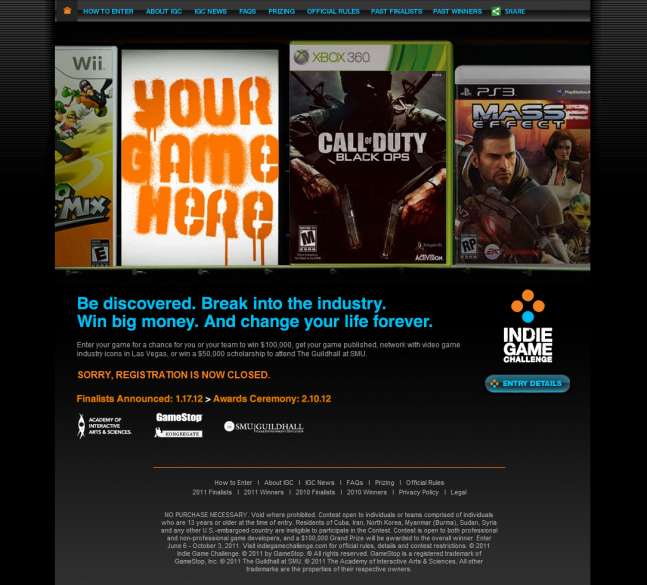 As sole developer for the annual Indie Game Challenge, I created and maintained the website, allowing developers to submit their game and pay submission fees using PayPal integration, complete with API integration for verifying payment in the custom adminstration panel.
The second phase of the annual event displays the finalists and allows visitors to vote for the Gamer's Choice Award (utilizing cool-php-captcha to prevent scripted voting) and register for a sweepstakes for an all expenses paid trip to G4 in Las Vegas.
The final phase each year involves updating the site to display the winners immediately following their official announcement.